Distribution Info
Articles by & interviews with Jerome Courshon on film distributors & distribution.

TheWrap (Part 1): The Road to Distributing Your Film Is Not as Hard as You Think

TheWrap (Part 2): The Road to Distributing Your Film Is Not as Hard as You Think

TheWrap (Part 3): The Road to Distributing Your Film Is Not as Hard as You Think

Digital Production Buzz: Obstacles to Achieving Good Distribution Deals Today (A short segment from a recent show)

Agenda Magazine interview (Part 1): The Challenge of Film Distribution, Home Video, and Netflix:




Part 2: Misconceptions and hazards of working with Producer Reps, and how many typically interface with Film & Movie Distributors:
(click on image to play)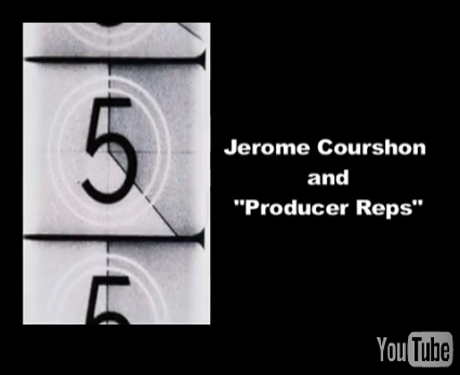 Part 3: Who is your audience? What kind of film are you making? How is this important when it comes to distribution, and your approach to either film distributors or selling directly to your audience?
(click on image to play)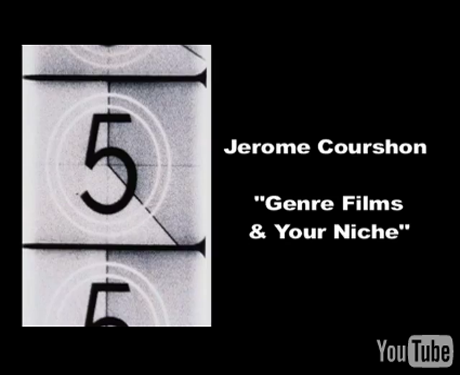 If you'd like a Free 5-Page Report,
"6 Secret Lies of Film Distribution,"
enter your email in the box and
you will receive it immediately:


As your privacy is important to us, we promise not to sell,
rent, lend or give your information to anyone.






Current "Distribution Secrets" Bulletin: Issue #14

Recent "Distribution Secrets" Bulletin: Issue #13

3 Major Mistakes Producers & Directors Make in Search for Distribution

DVD & Blu-ray: What Is the Truth Today, 2013?
(2014 Update coming soon)

The Blog: Recent Ramblings

Digital Production Buzz: Some Great Online Distribution Tips (This is a 7 minute interview from a recent DV Expo)

Part I: Film Sales Agents & Producer Reps: What's the Difference and Why Should I Care??

Part II: Producer Reps: Good Lobbyists or Used Car Salesmen?

DIY Theatrical Distribution

Interview on Digital / Internet Distribution Today (2013)

Interview with an Independent Theater -- the Arena Cinema -- in Hollywood, CA

Film Festival Radio Show: Avoiding Mistakes with Distribution (and more)

Be sure to visit our Facebook Page, Secrets To Film Distribution, where I post resources and articles weekly. (And your comments are most welcome!)


© 2014, All Rights Reserved.